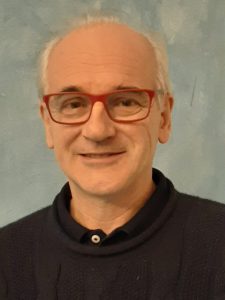 Flavio De Paoli, Assoc.Professor
Position: Associate professor
Organization: University of Milan-Bicocca
Profile
Flavio De Paoli (male): is an associate professor at the University of Milan-Bicocca, Department of Informatics, Systems and Communication. Head of the INSID&S Lab, former coordinator of the multidisciplinary master course in "Communication Theory and Technologies", and vice-coordinator of the PhD program in Informatics.
Project leader and principal investigator of several national and international projects funded by the Ministry of University, Ministry of Foreign Affairs, National Research Council (CNR), and unit coordinator of EU-funded projects (OMI/MODES, Klee&Co, MILK, SEEMP, NEUROWEB).
His research interests deal with cloud computing, semantics in API development and composition to enable interoperability; semantic annotation and enrichment of tabular and streaming data. He is author of hundreds of scientific papers on international conferences and journals, four books and editor of another dozen.
Research Interests
Cloud computing, semantics in API development and composition to enable interoperability, semantic annotation and enrichment of tabular and streaming data
email: